February marks the celebration of birthdays of all the U.S. Presidents. Originally established in 1885 to honor President George Washington's birthday (February 22), it later became designated as Presidents Day to include all the Presidents. The 1971 Uniform Monday Holiday Act created the third Monday in February as Presidents Day every year. This year (2021), Presidents' Day will be on February 15th.
President Abraham Lincoln's birthday is on February 12th. Some states have that day as an official holiday.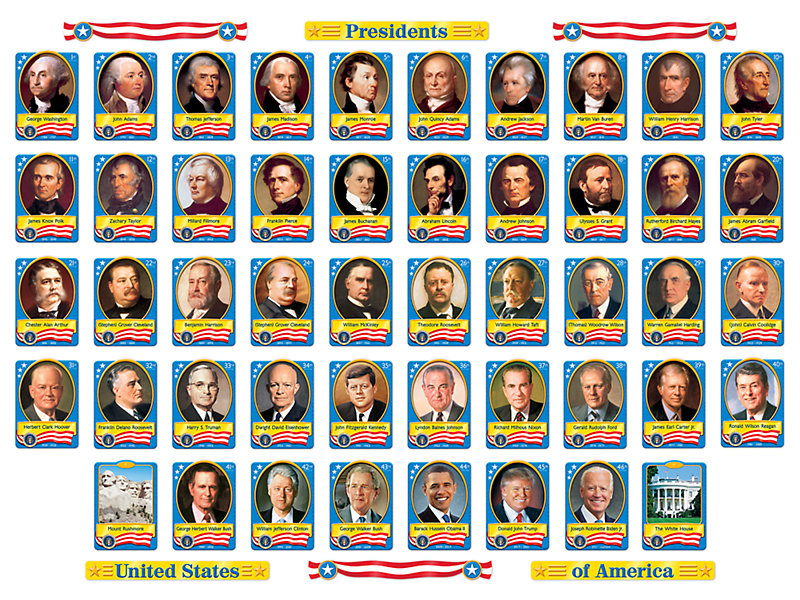 image: www.lakeshorelearning.com
Websites with information:
American President: A Reference Resource (Miller Center, University of Virginia) - Information about each President, classroom ideas, speech archive.
Chronological List of Presidents, First Ladies, and Vice Presidents of the United States (Library of Congress)
Presidential Libraries (National Archives) - Location, information, and research opportunities concerning presidential libraries. The thirteen most recent former presidents (Presidents Hoover through G.W. Bush) have these libraries.
Presidents (White House) - Information about each President as well as the White House, First Ladies, Oval Office, and other aspects of the U.S . Presidency.
Presidents' Day or Washington's Birthday? (Fact Monster) - Trivia regarding the Presidents and First Ladies.
U.S. Presidents (History Channel) - Facts, pictures, videos and speeches.