Skip to Main Content
It looks like you're using Internet Explorer 11 or older. This website works best with modern browsers such as the latest versions of Chrome, Firefox, Safari, and Edge. If you continue with this browser, you may see unexpected results.
African American Theaters
Freedom Theatre, founded by John E. Allen, Jr. in 1966, is Pennsylvania's oldest African American theatre. Freedom Theatre us a professional performance company and provides training in the performing arts, comprehensive customer service, and community access.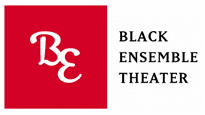 The Black Ensemble Theater (BE), founded in 1976 by Jackie Taylor, has grown from a small community arts organization to a vibrant nationally and internationally renowned arts institution. BE's mission is to eradicate racism and its damaging effects upon society through the utilization of theater arts.
The Black Rep is the country's premier African-American theatre, providing platforms for acting and interpretation of theatre from the Black perspective. The company is pleased to entertain the most diverse theatre audience in the St. Louis region.
Professional Organizations and Opportunities
View this page in a format suitable for printers and screen-readers or mobile devices. 915 South Jackson Street • Montgomery, Alabama 36101 • (334) 604-9093