Skip to main content
Need Help Citing Sources?
This guide provides quick access to examples and guidelines for some of the most frequently used citation styles. Select the tab for the style you need and take a look at some examples.
Remember: Always check with your professor or editor to determine if a particular style is required.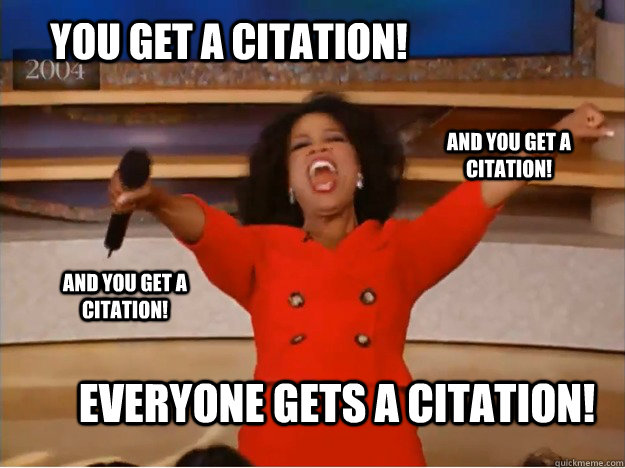 You Get a Citation! [Digital Image]. (n.d.). Retrieved from http://www.quickmeme.com/meme/3tigm2
Information Literacy Librarian
Natasha Jenkins
Subjects:
Communications
,
Criminal Justice
,
Dance
,
English
,
Law/Legal
,
Library 101
,
Music
,
Political Science
,
Psychology
,
Social Work
,
Sociology
,
Theatre
,
Visual Arts
Credits
This Course Guide was adapted from a Subject Guide created by Abby Kasowitz-Scheer, Learning Commons Librarian at Syracuse University.

View this page in a format suitable for printers and screen-readers or mobile devices. 915 South Jackson Street • Montgomery, Alabama 36101 • (334) 604-9093